Protein Folding
Determine the structure of proteins from their peptide sequences alone. Our AlphaFold2 implementation allows you to accurately predict the structure of proteins as well as complexes.

We provide access to all settings and even exposes internal parameters like recycling steps and ensembling that base AlphaFold2 doesn't.

No coding skills required, just configure your settings, run the job, and grab a coffee while we do the hard parts for you.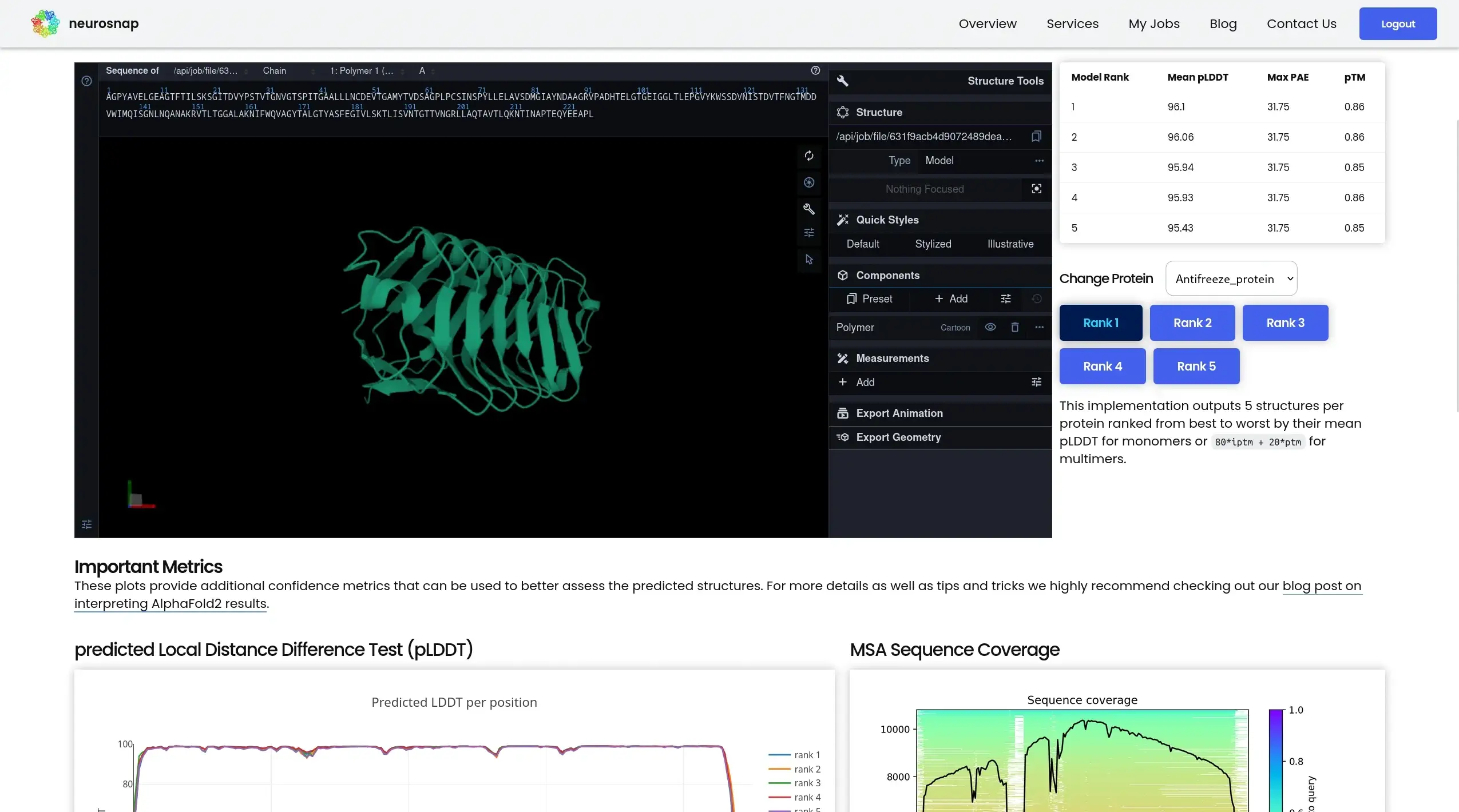 In-silico Mutagenesis
Create high-fidelity mutants and functional homologs of your favorite proteins using our in-silico based techniques.

We provide access to models such ProteinMPNN and AlphaFold2 so that you can generate variants of virtually any protein.

Our platform can sample thousands of variants within a span of minutes, screening with AlphaFold2 can be done within hours to days.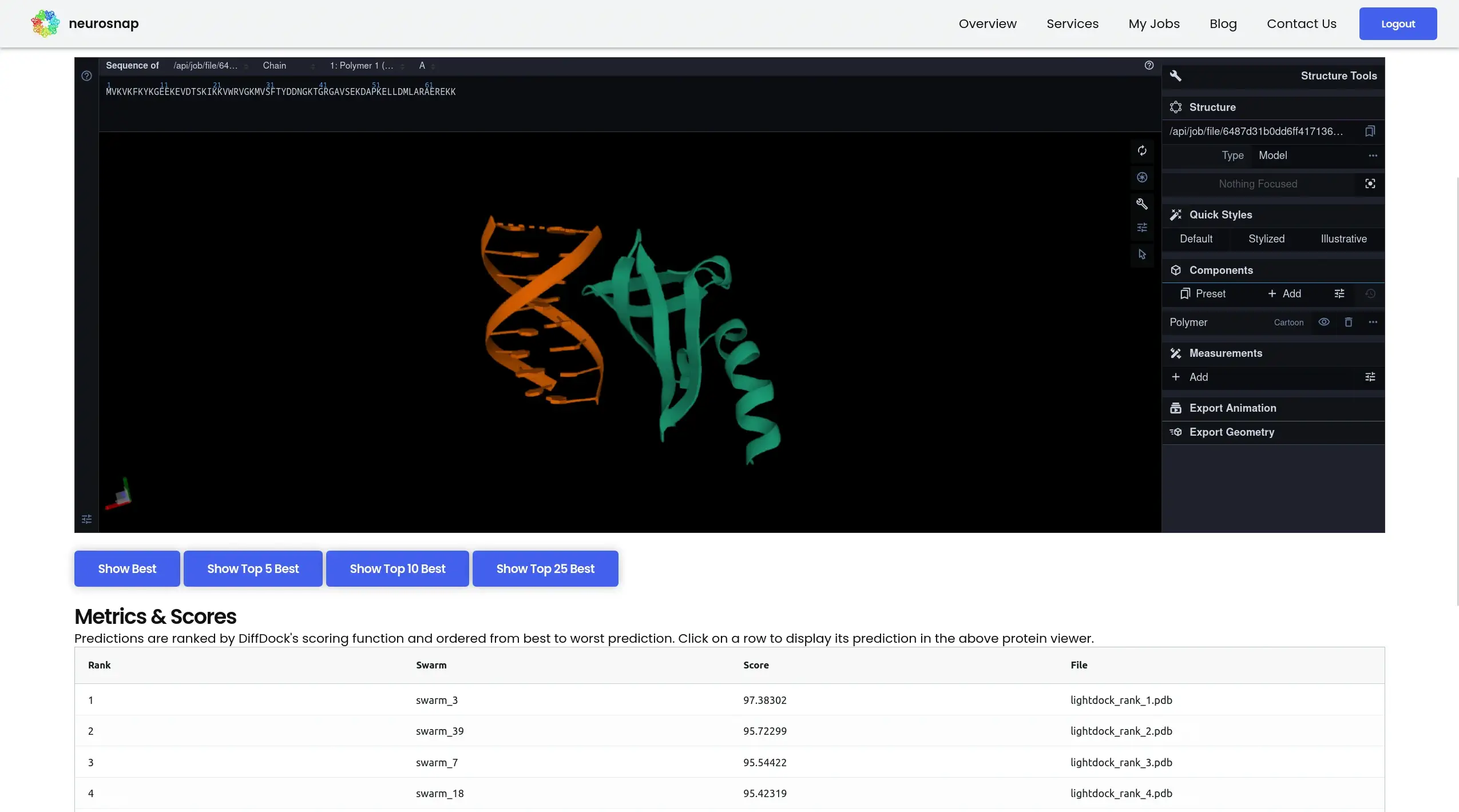 Protein Engineering
Neurosnap makes designing novel proteins a breeze with our suite of optimized deep learning models. All our models come with simplified dashboards that you can use to fine-tune our services to best fit your needs.

We provide state of the art visualizations for all our tools, at no additional cost. We know bioinformatics can be tricky at times, that's why our team of scientists are always ready to help.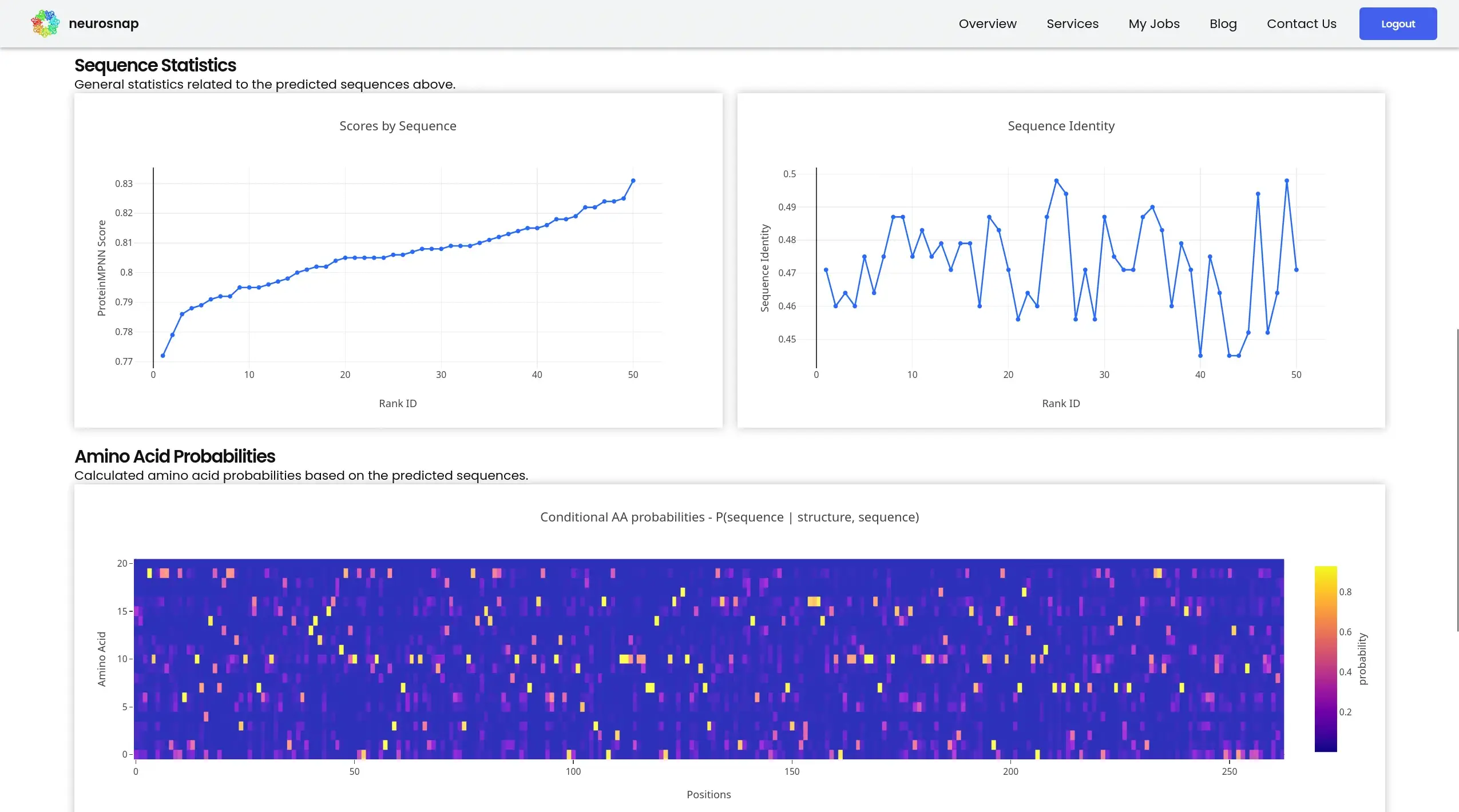 Drug Discovery
Simplify your drug discovery pipelines and make finding potential drug targets a breeze with our pharmaceutical oriented models.

Neurosnap provides access to state of the art models such as DiffDock which are able to accurately and effectively predict ligand docking and protein-ligand interactions.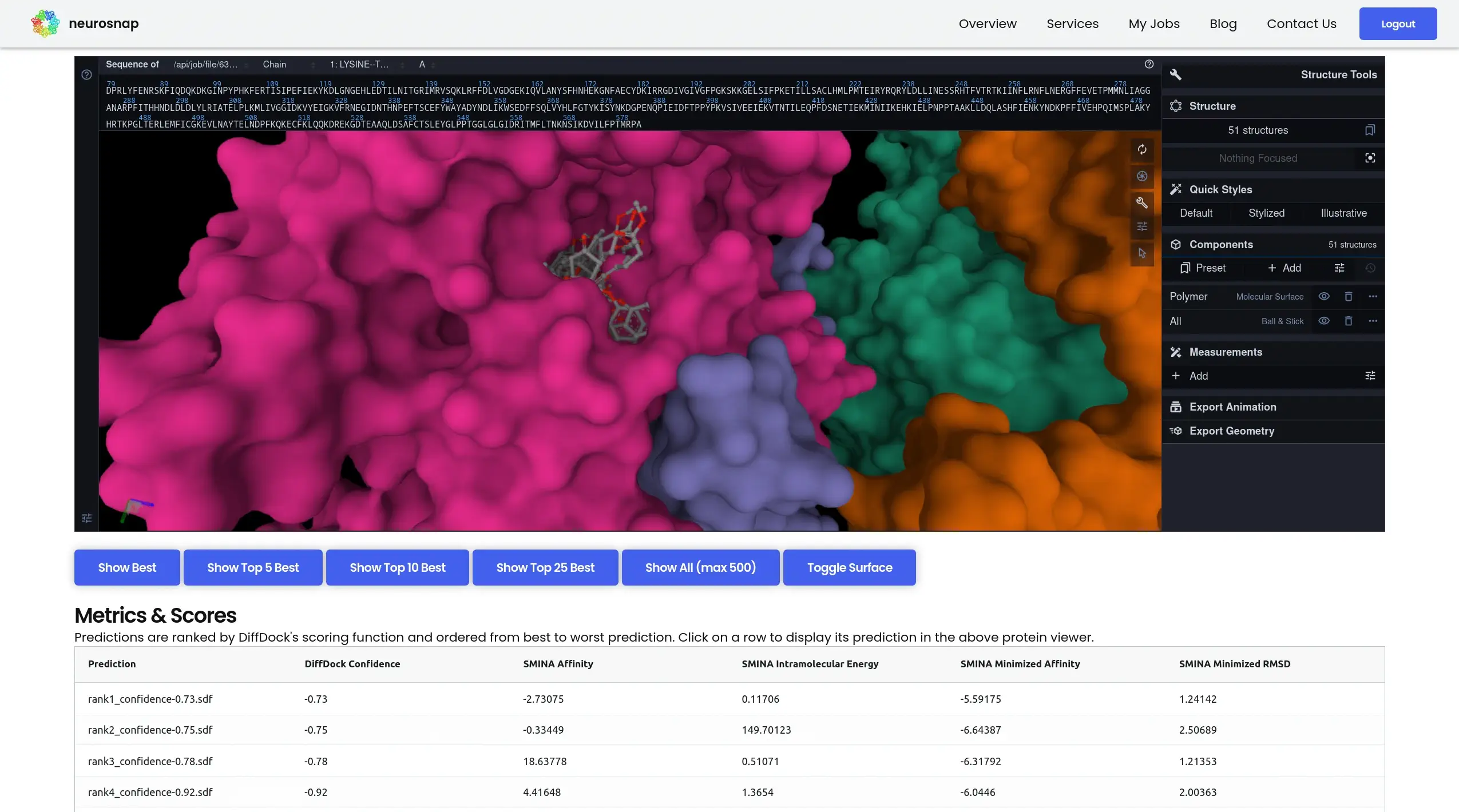 Antibody Design
Our in-silico antibody design pipelines allows for rapid generation of potential antibodies from preliminary sequences.

Models such as our ProGen2 OAS implementation (ProGen2 trained on the Observed Antibody Space dataset) can be used to generate hundreds of antibodies within mere minutes, allowing for rapid exploration of the antibody sequence space.